Air Conditioning
Oakland Air Control Ltd. is an air conditioning systems installation and maintenance specialist. We are a Daikin D1 Partner and Mitsubishi Business Solutions Partner (BSP). We also work formally with manufacturers such as Trend Controls and Airius.
Our aim is to collaborate with the best. This enables us to supply and maintain high quality systems in the knowledge that all our engineers are fully up to date with training, the latest product information and installation processes. 
Oakland Air Control Ltd. has extensive, in-depth experience in the design and installation of all air conditioning equipment including environmental controls for close control applications. We install equipment from small, single A/C units to large central station chiller based projects involving chilled water pipework and ductwork systems for commercial buildings, medical facilities, industrial buildings, laboratories & clean rooms, domestic properties and server rooms.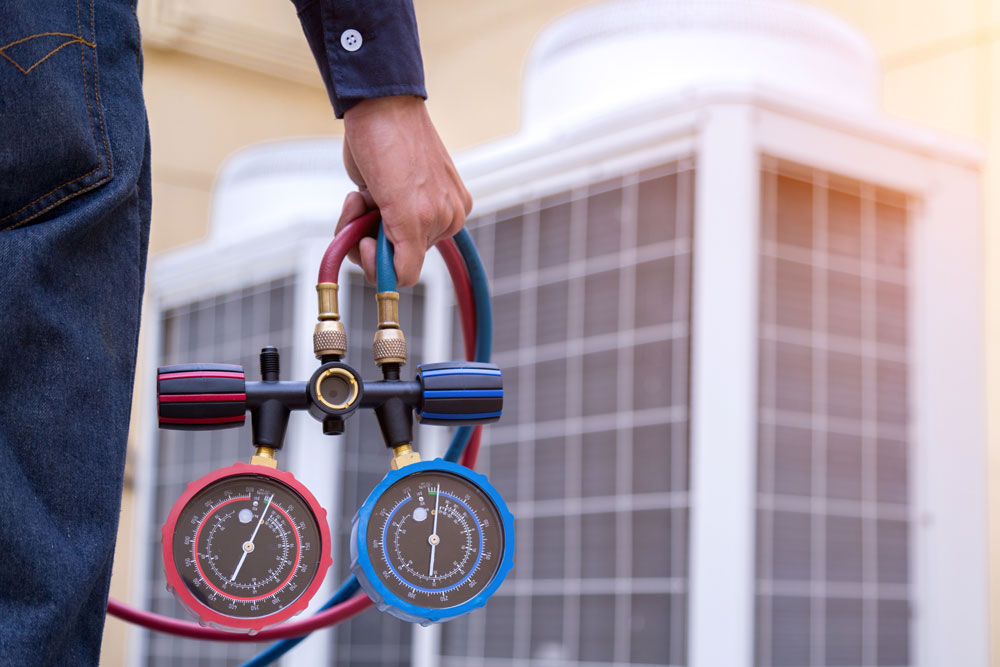 We also specialise in air conditioning maintenance & air conditioning equipment repairs where we use our experience to provide cost effective maintenance regimes based on plant condition, utilisation and the installed environment. This customised approach means that planned preventive maintenance visits are optimised to not only suit regulatory needs but also the way the specific plant is being used. 
From the first Oakland Air Control Ltd. visit we will asset tag each item of equipment with a uniquely numbered label and produce a full asset list. We then comprehensively track each visit to each asset with our service management software. Full reports detail the history of every asset providing full compliance with all governing bodies and exceeding our ISO14001 obligations.
Our health and safety record is exemplary and all maintenance visits and repairs are comprehensively 'risk assessed' prior to commencement. Full documentation of risk assessments and comprehensive method statements are provided.
Emergency Cover - Oakland Air Control Ltd. operate a 24hr 365 day emergency service.
For more information or a quote on air conditioning installation, maintenance or repairs call 0800 542 2580 or Contact Us.