Biffa
Biffa has been at the forefront of the UK's waste industry for over a hundred years, with operations that span the entire breadth of the waste management process including collection, recycling, treatment, disposal and energy generation.
They exist to change the way people think about waste; to help people see the opportunities that exist when we manage our waste in the right way, and to make that happen. 
Biffa understands the vital role they have to play in helping the UK to address the climate emergency and deliver sustainable growth. This involves an ambitious investment programme in green economy infrastructure and low carbon collections, alongside an ongoing commitment to sector leadership in the health, safety and wellbeing of their people.
Biffa is a Great British company. It has been listed on the London Stock Exchange since October 2016 and in March 2020, Biffa entered the FTSE-250.
In 2020, Oakland were tasked with upgrading the Cooling / heating requirements for the refurbishment area by the Droitwich maintenance department.
This was due to the existing old Mitsubishi Heavy Industry equipment no longer being financially viable or supportable for repairs and as such a new energy efficient upgrade was more commercially sensible for the business. By selecting a premium brand that affords excellent benefits to the company (7 year parts & labour warranties & backup service) this offers peace of mind for a life cycle perspective against the initial investment.  
The MHI system was fully decommissioned inclusive of the poor interconnecting pipework infrastructure, this was replaced by installing a new Toshiba quadruple system with the correctly supported containment and condensate drainage to eliminate any future problems for this client.
The new system was fully commissioned in accordance with the manufacturers specifications and the details uploaded onto our Joblogic software, where the client has a maintenance agreement to ensure they benefit from all associated warranties.
See before and after images at the Biffa workshop in Droitwich.
BEFORE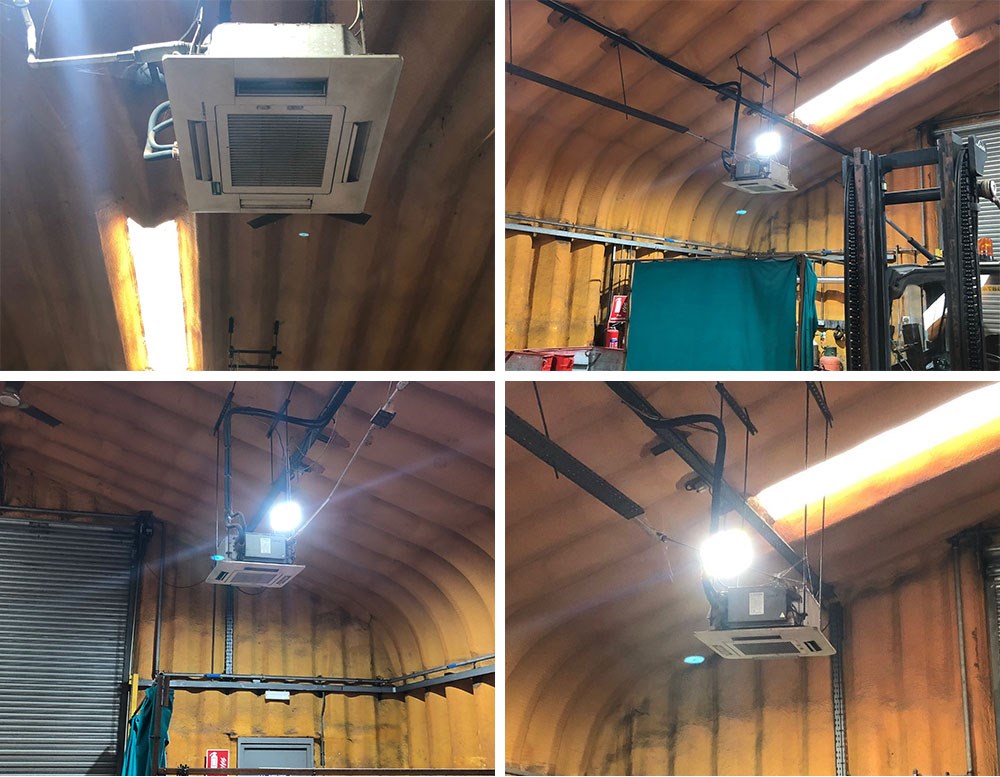 AFTER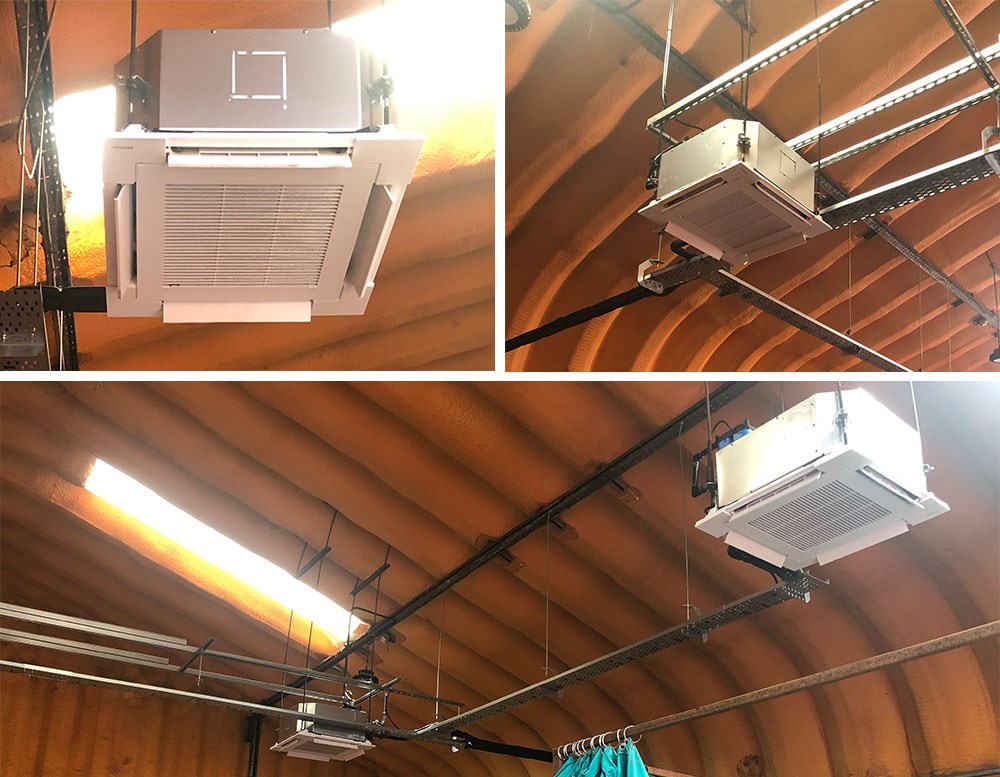 ---