Daymer Ingredients
Project Details:
Client: Daymer Ingredients
Completed: September 2016
Oakland Business Line: HVAC installation
Objective: Efficient and comfortable environment
With over 300 UK wide clients and 30 years' experience, our success is down to the fact that we really care about the things our customers sometimes take for granted.
We do this by putting quality of service, engineering and professionalism at the heart of everything we do.
Tony Hogg from Pure Office Solutions contacted Mark Satterthwaite, Oakland's Sales Director about one of his clients, Daymer, an ingredients supplier to the food industry (http://www.daymer.com).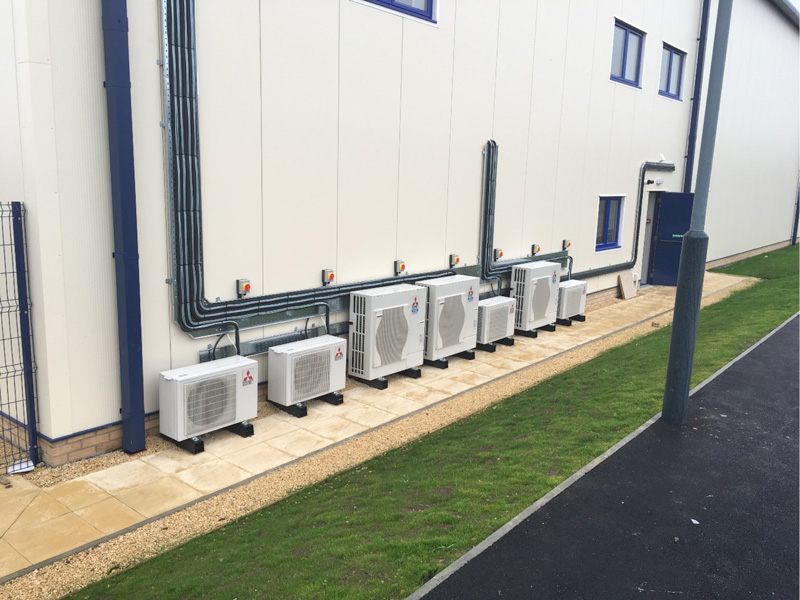 Daymer had acquired the building and asked Pure Office Solutions to convert the building to include Offices and Meeting rooms on both the ground floor and a mezzanine, plus a Food Testing Kitchen Area.
Oakland were commissioned to design and install an efficient and comfortable environment for the new building, using Mitsubishi Electric units and were subsequently awarded a new site upon which to deliver the same high standard of design and installation.
Oakland Air Control was formed in 1986 as a specialist heating, ventilation and air conditioning (HVAC) business servicing clients in the county of Worcestershire, UK. Over the past 30 years the business has grown steadily and during this time it has extended significantly its service offering in installation, maintenance, Trend Controls and compliance as well as broadening its geographical reach to an impressive list of over 300 clients UK-wide.
If you'd like more information on ventilation, comfort cooling, air-conditioning or any other of our services, just get in touch here.
---