Mazak European Headquarters
Project Details:
Client: Yamazaki Mazak
At Yamazaki Mazak's European Headquarters in Warndon, Worcester, Oakland Air Control Ltd have just completed the installation of 2 new 920kw gas boilers, pipework and plantroom Trend controls to improve the main factory heating system.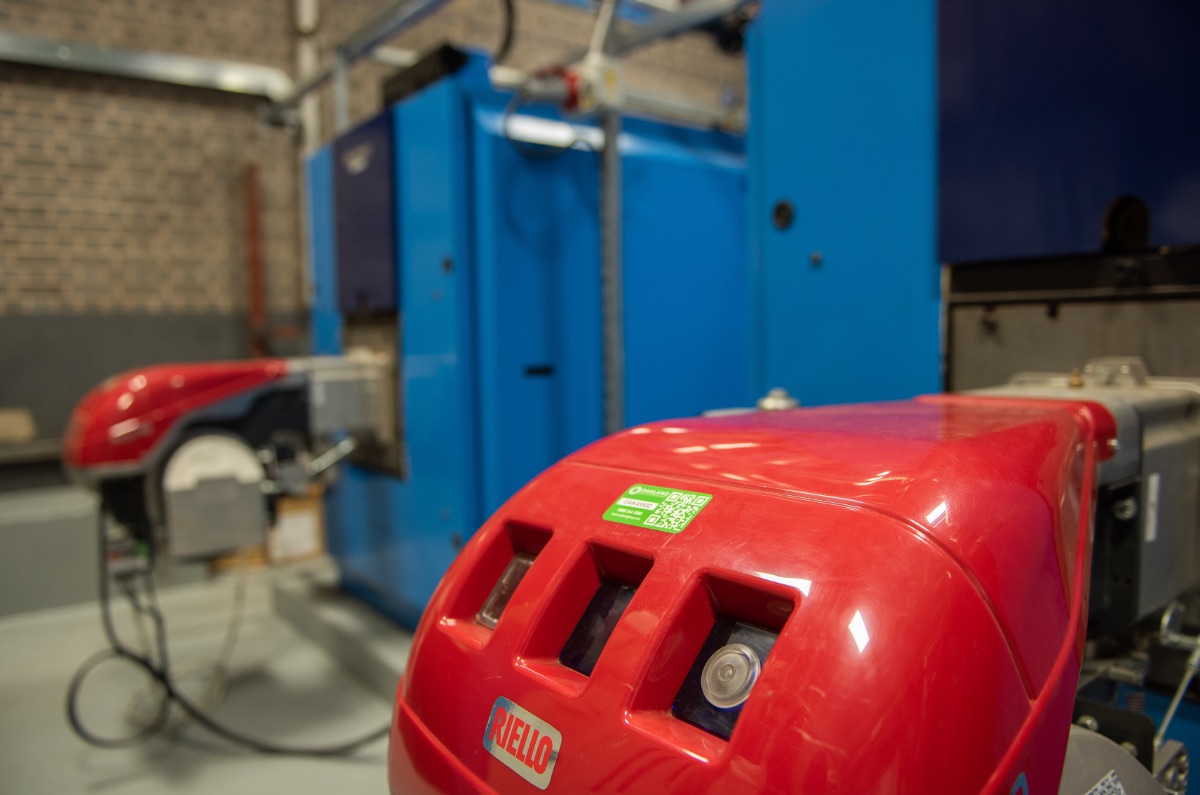 The existing 2No Hoval gas boilers serving the factory were over 30 years old and the plant was ageing. One of the boilers had finally succumbed to damage and so the decision was taken by Mazak to replace it with new, more efficient plant.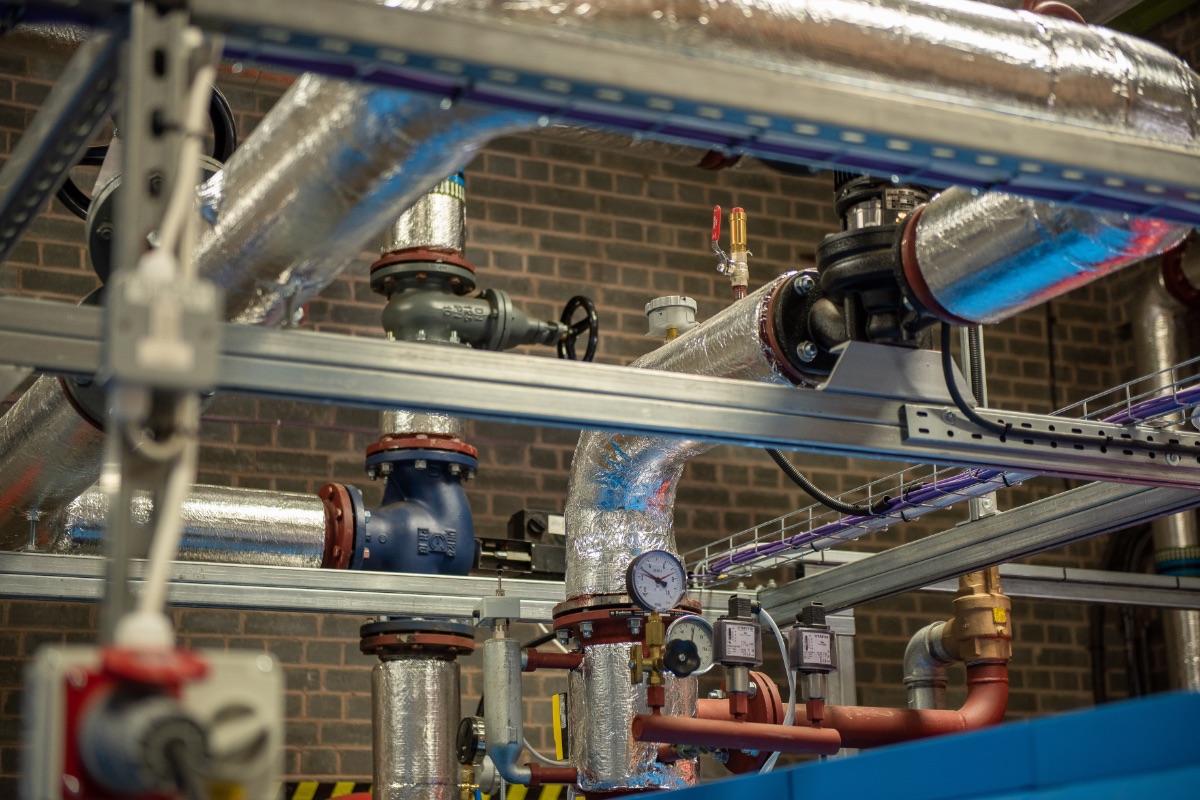 Two high efficiency forced draft sectional 920kw boilers supplied by locally based Worcester Bosch were chosen by Mazak to replace the old appliances. Oakland Air Control Ltd were given the order to replace Boiler No 2 which was fully installed by January 2018. Due to a requirement for strict operating conditions on the new boilers and to further improve the system efficiency a full plant room refurbishment was necessary. An upgrade of the ancillary plant and Trend control panel was also required to control the new functions of the boilers, 3 port valves and pumps.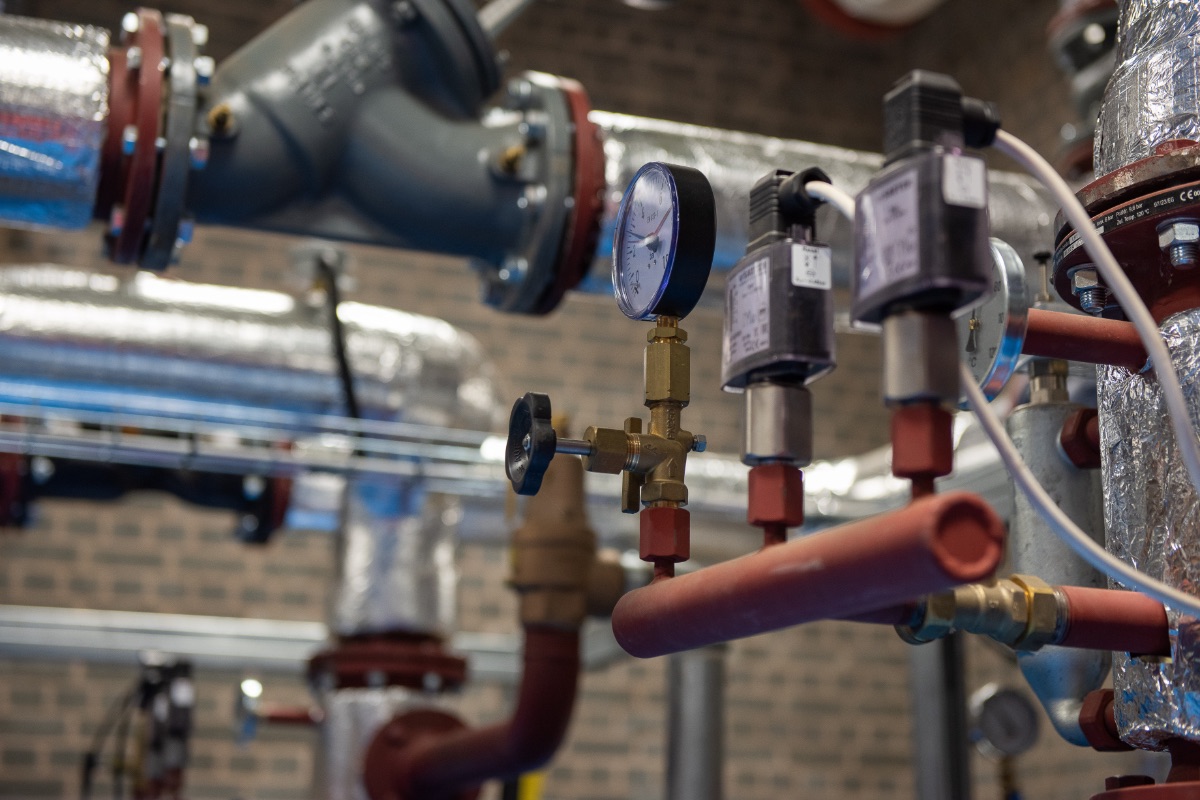 Oakland were given a further instruction to install a second Buderus boiler to replace Boiler No 1 along with all associated plant and new Trend controls. A 300mm low loss header was installed in order to meet the minimum boiler operating conditions and 3 port valves fitted to the boiler return pipework and efficiently controlled by the Trend BEMS via a 4" touch screen display.
This latest project will ensure the the factory is temperature controlled for many more years, and is the continuation of a relationship between Oakland Air Control and Mazak going back to the early 2000's. Mazak are another of our longest standing and most valued clients.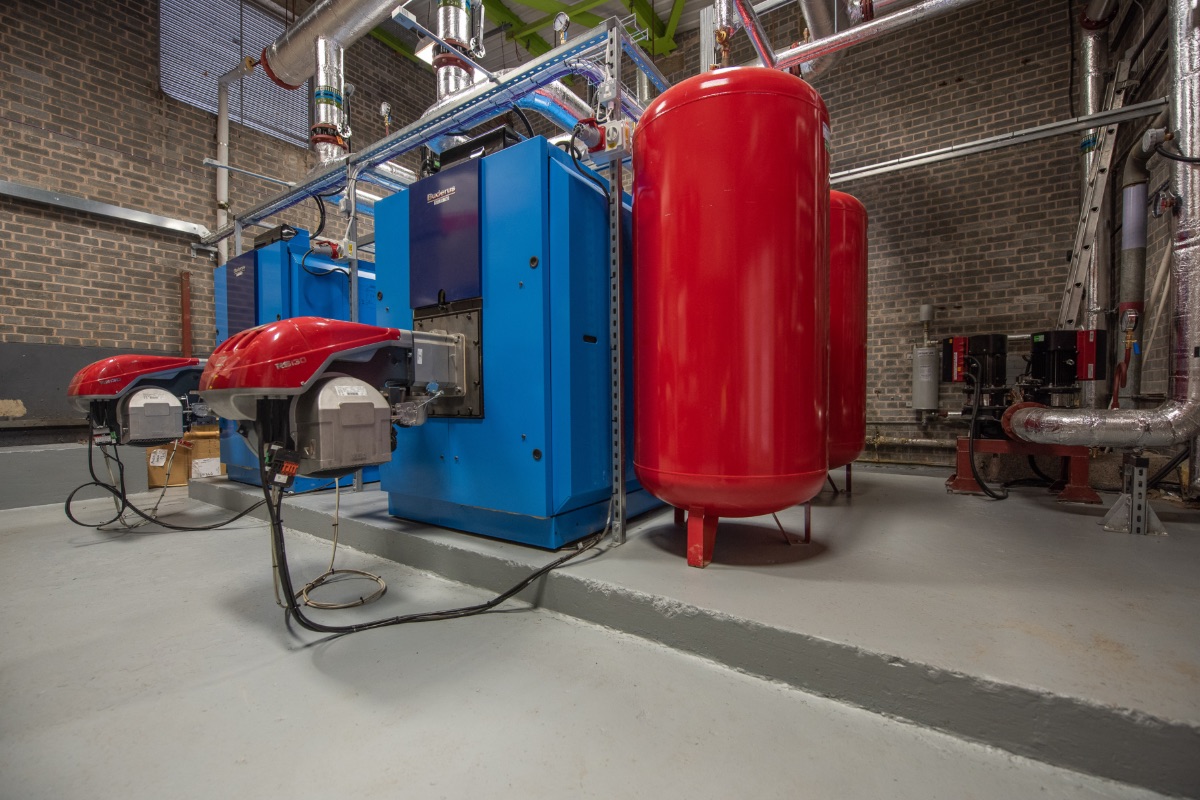 ---