Daikin Streamer Technology inactivates 99.9% of COVID19
Daikin confirms the effectiveness of its patented streamer technology, which successfully inactivates more than 99,9% of Novel Coronavirus (SARS-CoV-2) after irradiating the virus for 3 hours.
Daikin's Air Purifier with Streamer technology filters harmful particles leaving indoor air clean and healthy.
The Flash Streamer uses electrons to trigger chemical reactions with the molecules in the air. This helps effectively break down hazardous substances like dust, pollen, odours and pet hair. The Streamer technology successfully inactivates 99.97% of the novel coronavirus after irradiating the virus for 3 hours.

When used in combination with the humidifying operation, clean and humid air is discharged into the room. Available with Streamer technology only, or in combination with humidifying operation (Ururu), the air purifiers have received the seal of approval from Allergy UK.
Experimental results
The research team conducted an experiment where the viruses were irradiated for a duration of 3 hours with Daikin Flash Streamer technology.
The results of this experiment showed that:
Flash Streamer discharge inactivated 99,97% of coronavirus (SARS-CoV-2) after an irradiation time of 3 hours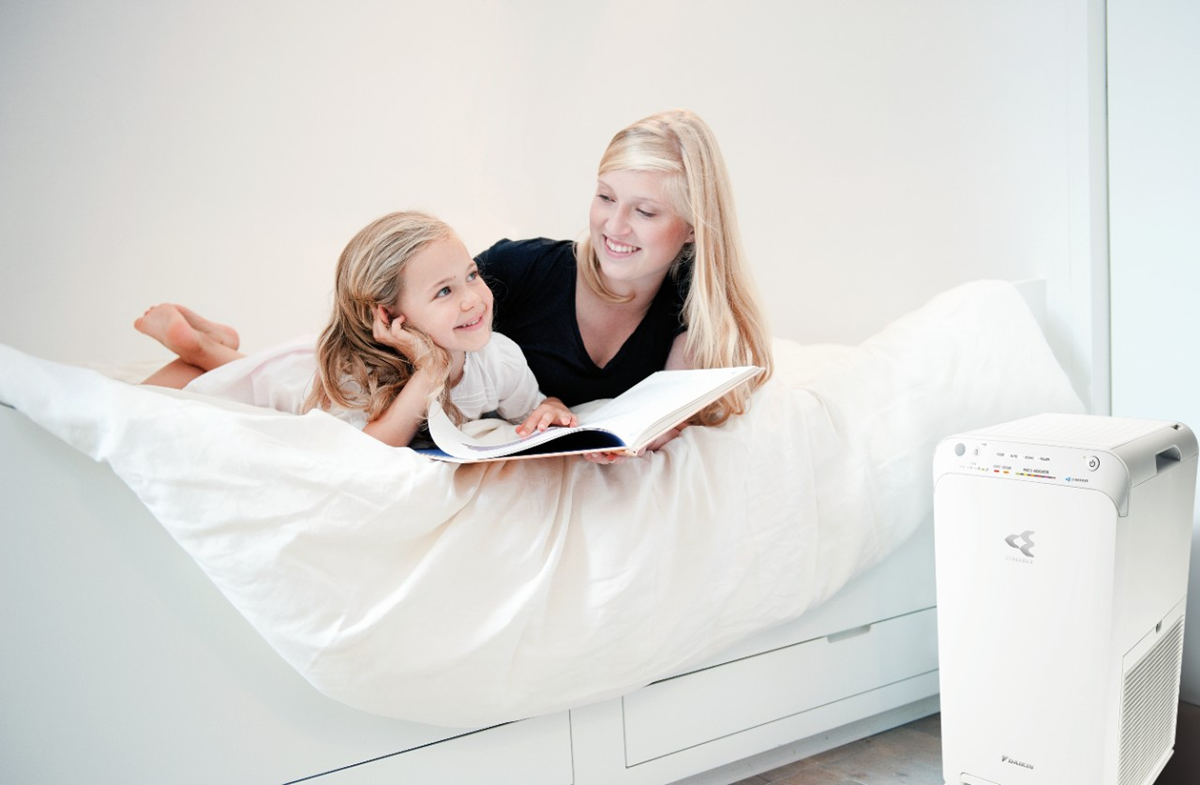 More information on Daikin Air Purifiers
---
Related Files
---