Trio of new business wins
Oakland Air Control are going from strength to strength with several pieces of new business and contract renewals with some of our longest standing clients and new partners.

New Trend Control Panel installation for Yamazaki Mazak in Worcester
We installed 7 new panels connected to temperature sensors throughout the production facility. This means that now all stages of the production process for Mazaks extensive range of high technology advanced machining solutions are maintained at a constant temperature of 21 degrees Celsius.
This helps to ensure that the fine tolerances required during the manufacture of these products are no longer affected by temperature fluctuations at different points in the manufacturing process. Oakland were asked to help Mazak with their Air Handling Units which feed the manufacturing area, providing maintenance and service as necessary.
---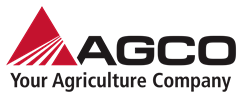 20-year relationship with AGCO continues
The AGCO HQ in Stoneleigh which has been open for 10 years have entrusted Oakland Air Control to perform Pre-Planned Maintenance on their wide range of environmental control assets. These include A/C, Heating, Refrigeration, Kitchen Equipment and Trend BEMS controls in all areas within the complex which houses 500 staff. 
Some 770 plus service operations are performed annually by Oakland, a relationship which spans some 20 years going back to when AGCO operated out of their Banner Lane site in Coventry.
---

Daymer Ingredients Ltd and Pure Office Solutions choose Oakland
Oakland were asked to design an HVAC system for Warwickshire based Daymer Ingredients Ltd new site.
Daymer supply food manufacturers with a range of natural, but cost effective savoury flavours to be included in things such as pies, soups, sauces and ready meals, as well as texturizing and stabilising systems for use in processed cheese, yoghurts, low fat spreads, custards, desserts, gravies, soups and sauces.
Reliable temperature control is very important in such an environment as the production area, so Oakland choose Mitsubishi Electric split system units for the entire project, complete with 7-year guarantee.
As well as the production area we equipped the Boardroom, 2 3 offices and a larger open plan office. As can be seen from the photographs it was another neat job for the food industry!
---